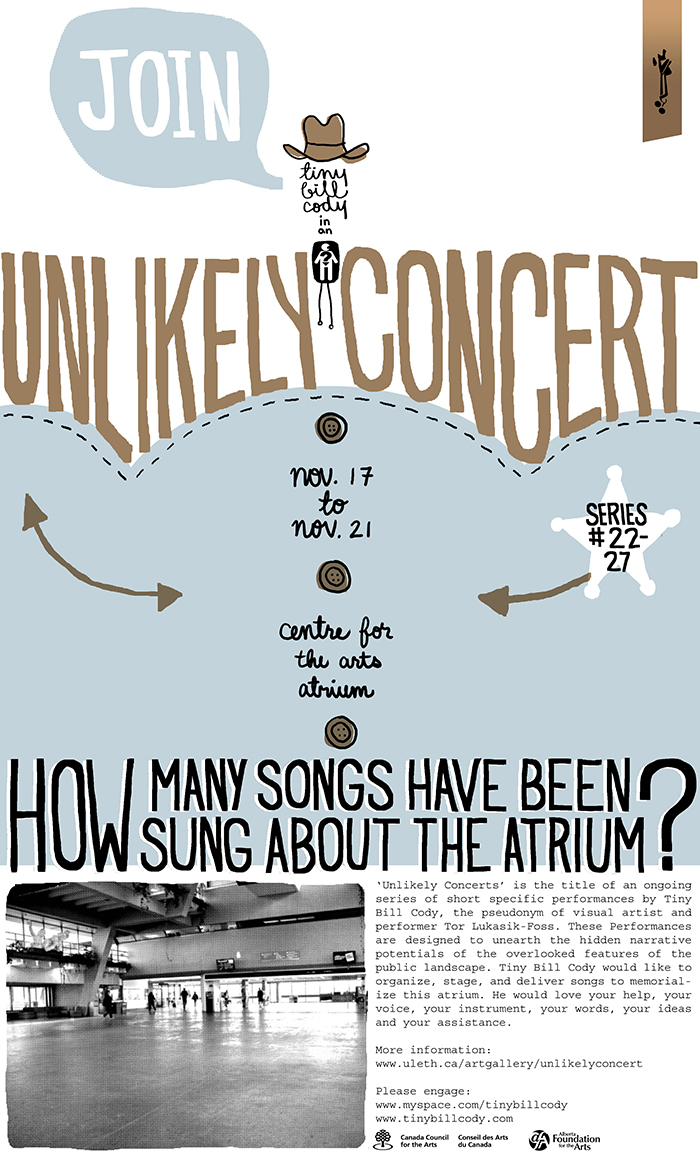 Unlikely Concerts
Tor Lukasik-Foss
U of L Centre for the Arts Atrium
Bring a Song to the Atrium

'Unlikely Concerts' is the title of an ongoing series of site specific performance installations by Tiny Bill Cody, the pseudonym of visual artist and performer Tor Lukasik-Foss. These installations are designed to re-configure the relationship between the performer and audience, and the ways in which public spaces are used.
Please contact Jane Edmundson for more details.
Event page on Facebook
More information:
www.myspace.com/tinybillcody
www.tinybillcody.com