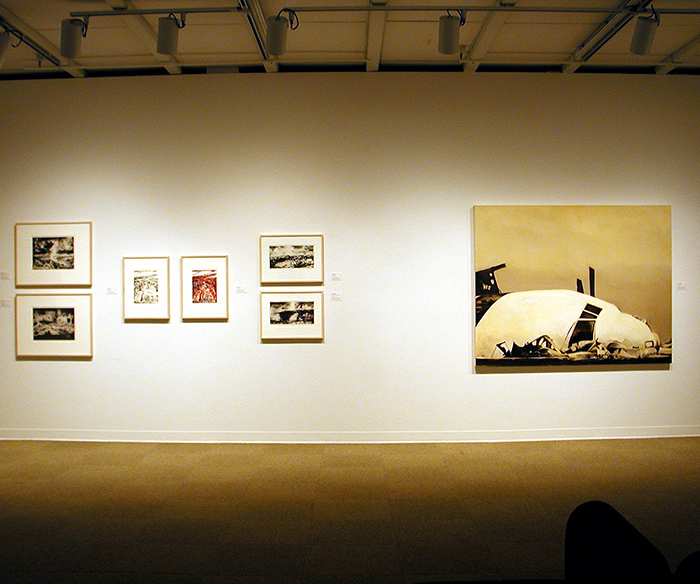 Recent Acquisitions
October 7, 2002 – January 17, 2003
Main Gallery
Art galleries regularly include Recent Acquisitions exhibitions in their exhibition schedule. It provides an opportunity to display newly arrived works and to acknowledge the generous donations of artists and private collectors who have given these works to a public collection.
For The University of Lethbridge Art Gallery, Recent Acquisitions exhibitions are particularly important. We are well known for our large and significant collection. However, it is equally important to demonstrate that collecting is an active process and that our collection is not static.
The focus of this exhibition is to provide a sense of the diversity of the contemporary aspects of the collection and on-going developments with acquisitions. There are Canadian artists as well as an American and a German artist; several types of media; and a range of interests within the works selected here. The variation within this exhibition is but a small sample of the breadth and scope of The University of Lethbridge Art Collection.
Josephine Mills
Director/Curator
Artists:
Elvira Bach
Jon Baturin
John Hartman
David Janzen
Richard Kerr
Martha Townsend
Tom Wesselmann
Robert Young