Exhibition Hours:
Weekdays: 10 am – 4 pm
Thursdays: 10 am – 8 pm
Saturdays:
June 16: 12 – 4 pm
July 14: 12 – 4 pm
August 11: 12 – 4 pm
August 25: 12 – 4 pm
September 1: 12 – 4 pm
September 8: 12 – 4 pm
Works from the uLethbridge Art Collection
Curated by David Smith
uLethbridge Art Gallery is pleased to present selections from the transformative bequest by Dr. Hess. The gift includes over 1,000 works of art by Canadian and international artists. This is the first public display of these works and the exhibition showcases the impressive range of Dr. Hess's collection.
Curatorial Statement
In 2017, the University of Lethbridge Art Gallery received an exceptional bequest from the Estate of the late Dr. Margaret (Marmie) Perkins Hess. The diverse collection of more than one thousand pieces helps to tell a story of Canadian and International Art in the 20th Century. Her Canadian collection features work by historically important artists (included in this exhibition) such as: Tom Thomson, Emily Carr and members of the Group of Seven. More than half of the artworks are from First Nations and Inuit artists such as Alex Janvier, Bill Reid, Tony Hunt, Jessie Oonark, Helen Kalvak and many more. Marmie's European collection features work by Pablo Picasso, Georges Braque, Henri Matisse and others.
Marmie was born in Calgary, Alberta on May 3rd, 1916. Her father was the President of Revelstoke Sawmill Company. Marmie attended high school in Calgary and began her post-secondary studies at the University of Alberta in 1934, a time when it was unusual for a woman to receive higher education. She completed her Bachelor of Arts degree at the University of Toronto in 1938. During her time in Toronto, she became acquainted with members of the Group of Seven. Her relationship with A.Y. Jackson was particularly strong and her collection records indicate that he later served an advisory role on many of the Canadian art purchases that she made. Returning to Alberta to teach art history during WWII at the Provincial Institute of Technology and Art (now SAIT), and Banff School of Fine Arts (now the Banff Centre), she took over for male instructors who had enlisted. While living in Banff, she often hosted parties attended by A.Y. Jackson and Lawren Harris, and was famous for her buffalo steak barbecues and Mount Rundle cocktails.
Marmie maintained a lifelong friendship with artist Roloff Beny. It's possible that Roloff met Marmie as a teenager in 1939 when he took classes at the Banff School of Fine Arts, where she would have been teaching art history at the time. In 1946, Roloff was pursuing an MFA in Graphic Arts at the University of Iowa where Marmie was also pursuing graduate studies. Marmie's collection records tell us that Beny advised her on many of her purchases of European art. Marmie was instrumental in the production of Beny's first book, an Aegean Note-book, and served on an advisory committee to the Beny estate which determined that his collection of more than a thousand pieces, should come to the University of Lethbridge.
In the 1950s, Marmie travelled extensively in the Canadian north hitching rides with bush pilots and tracing the routes of early explorers. These journeys and later visits to the west coast as a guest of the B.C. costal Haida and other First Nations helped inspire her love for Indigenous art. In 1970, Marmie opened Calgary Galleries Ltd. in Calgary, Alberta to share her passion for, and foster an appreciation of, Canadian Indigenous art. Her gallery was one of the first in Canada to showcase Indigenous art. Marmie also gave lectures on Inuit art and loaned works from her own collection to museums and galleries around the world. In 1993, Marmie was made an Officer of the Order of Canada for her extensive research, writing, exhibitions and lectures on Canadian Indigenous art which added to the valuable body of knowledge in the field.
Dr. Margaret (Marmie) Hess has left an impressive legacy of contributions to the cultural heritage of this province and country. In 2004, the University awarded Dr. Hess an honorary Doctor of Fine Arts degree for her accomplishments in art, business and public service. To celebrate her 100th birthday in 2016, U of L President Mike Mahon presented her with the Key to the University.
David Smith
Assistant Curator / Preparator
Notable Works from The Hess Collection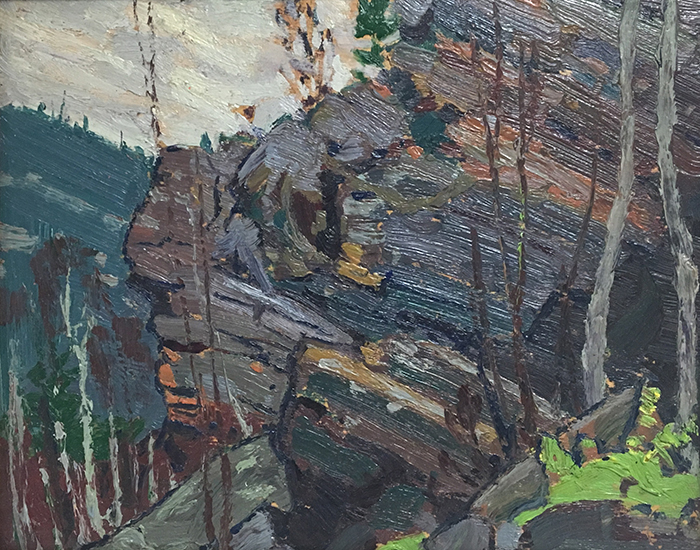 Tom Thomson, Cliffs Near Petawawa, 1916, oil.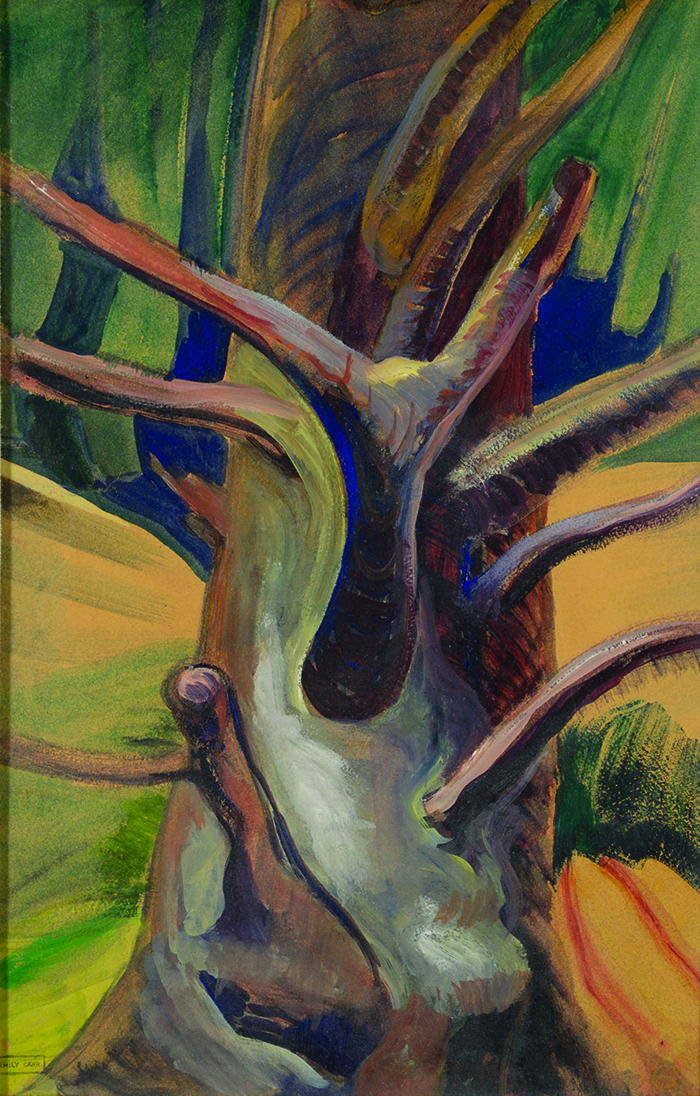 Emily Carr, In B.C. Forest (Untitled Tree Trunk), (no date), oil.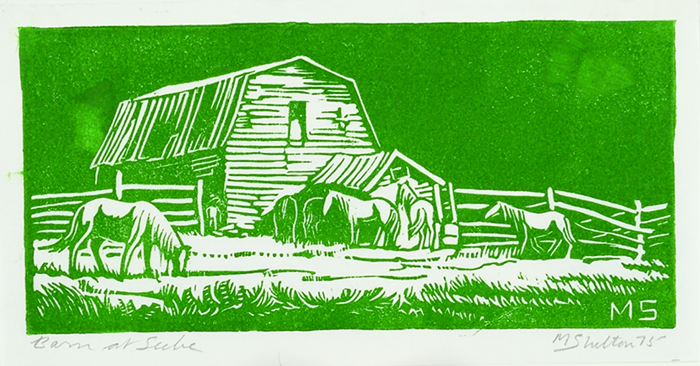 Margaret Shelton, Barn at Seebe, 1975, ink on paper.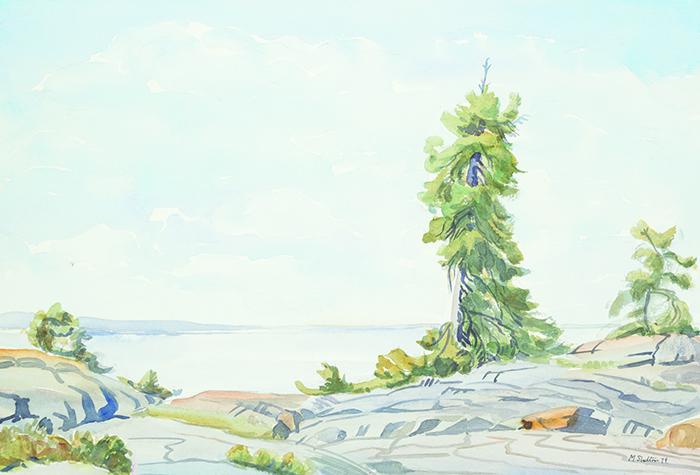 Margaret Shelton, Tree on Great Slave Lake, 1979, watercolour on paper.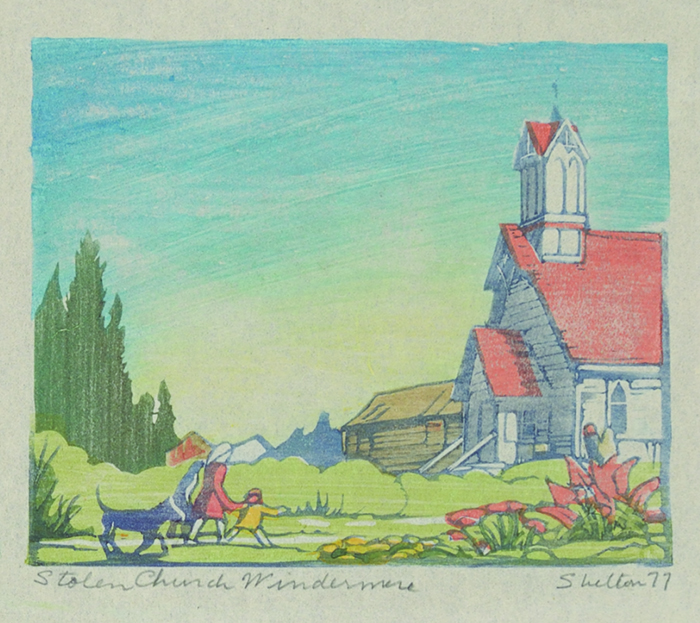 Margaret Shelton, Stolen Church, Windermere, 1977, ink on paper.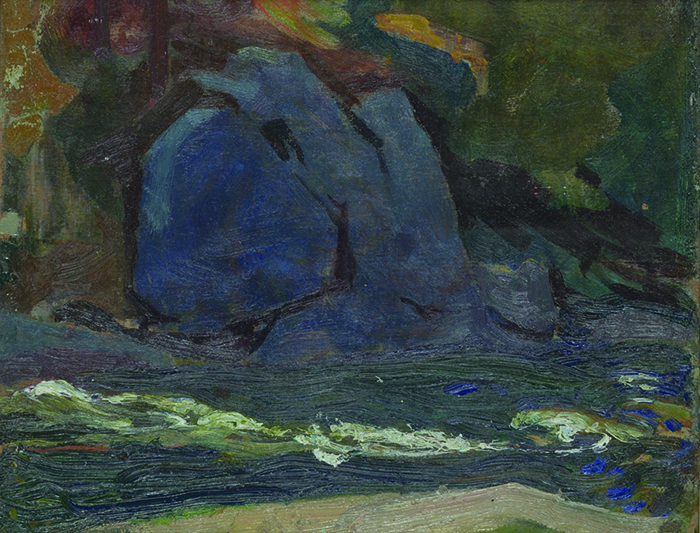 Frederick Horsman Varley, Northern River (Deep Pool), c. 1922, oil.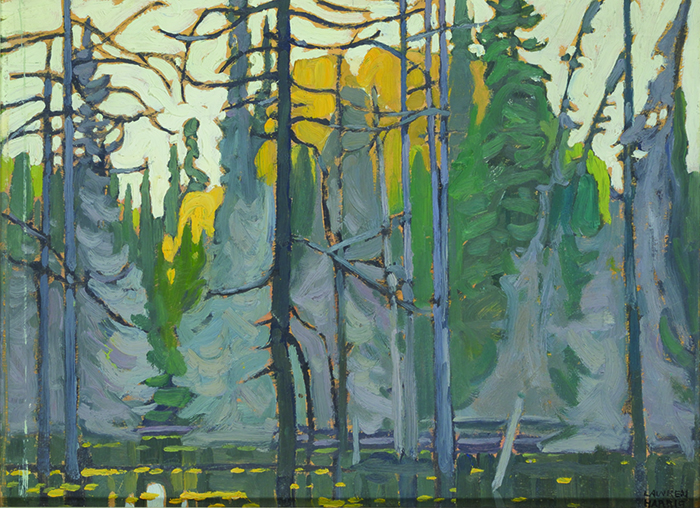 Lawren S Harris, Algoma Sketch LIV – Beaver Drowned Algoma, c. 1920, oil.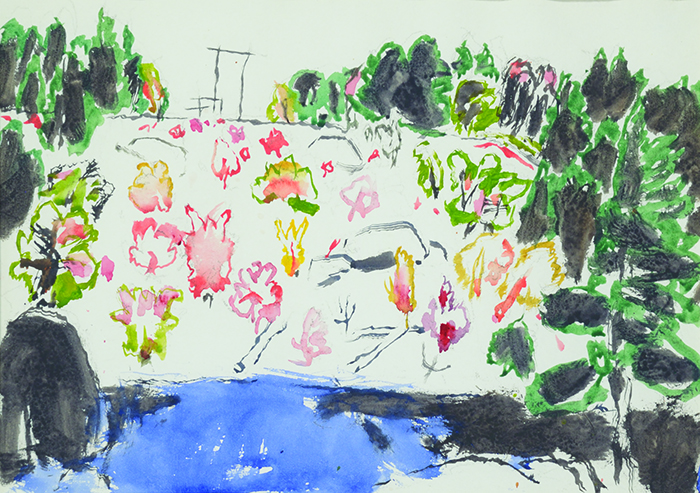 David Milne, The Pole Line Crossing the Channel, 1938, watercolour.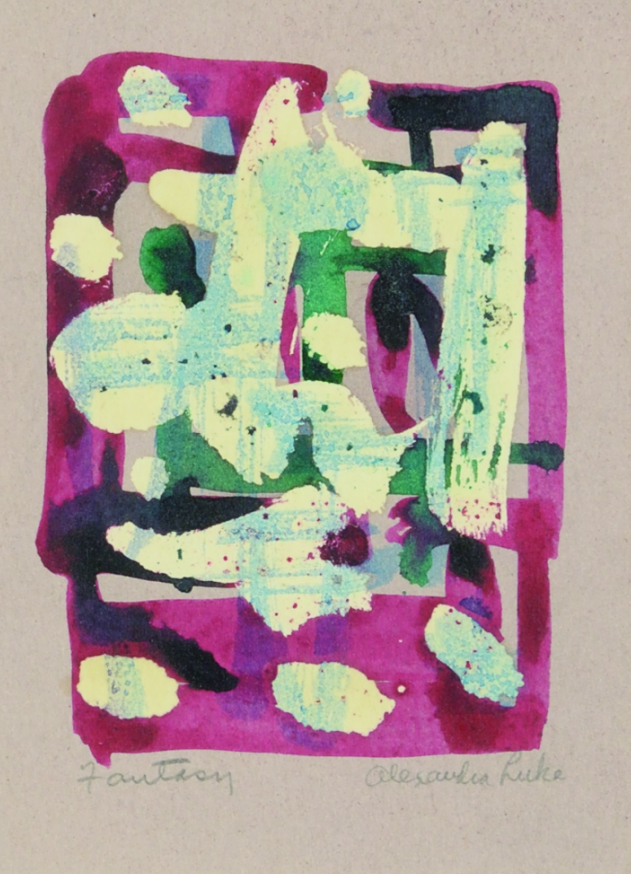 Margaret Alexandra Luke, Fantasy, (no date), gouache on paper.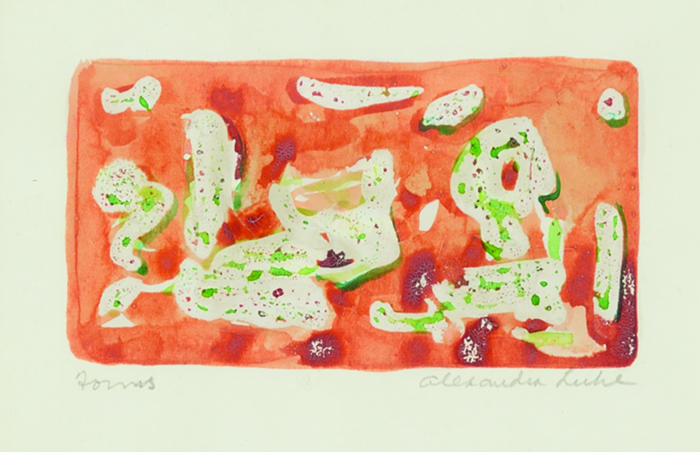 Margaret Alexandra Luke, Forms, (no date), gouache on paper.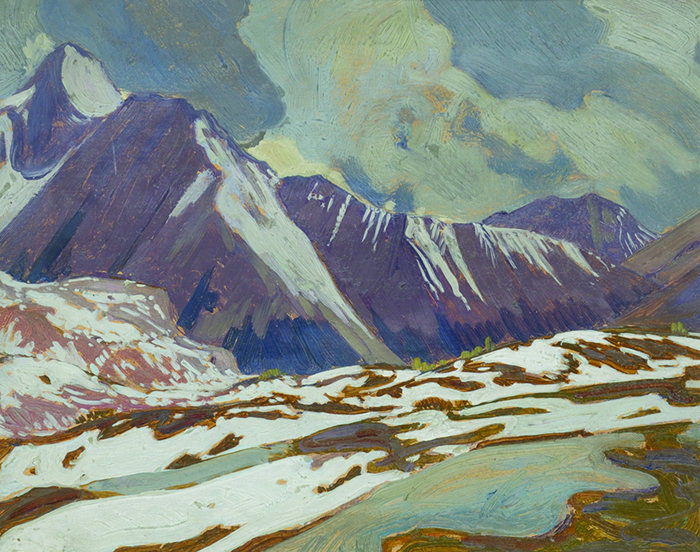 James Edward Hervey MacDonald, Snow Clouds, (no date), oil.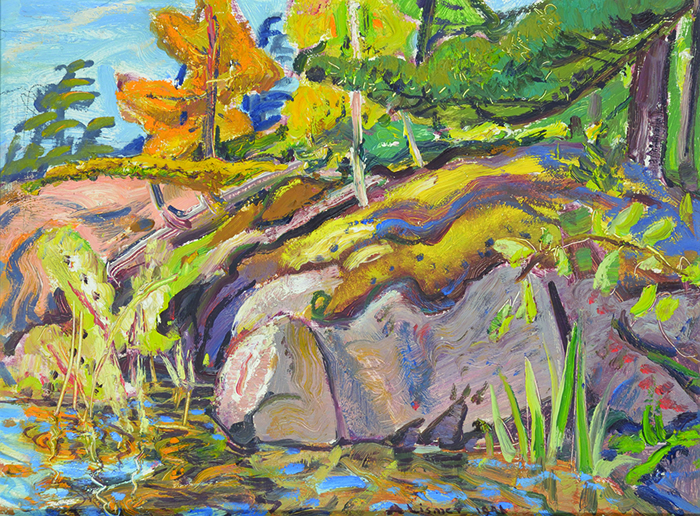 Arthur Lismer, Island Shore, Georgian Bay (Amanda Island), 1941, oil.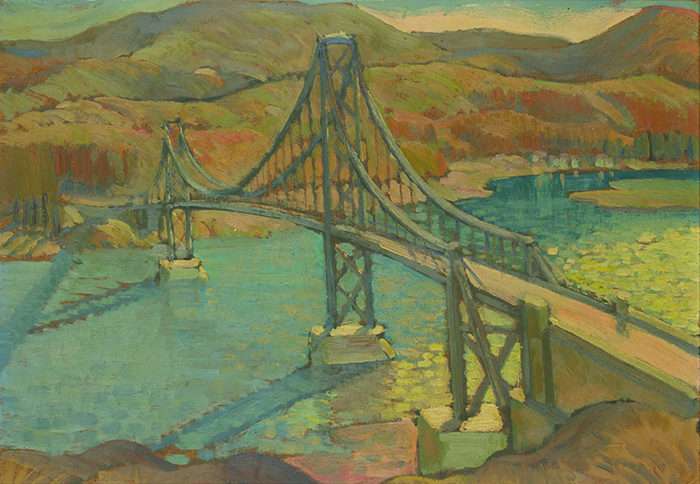 Henry George Glyde, Peace River Bridge, 1943, oil.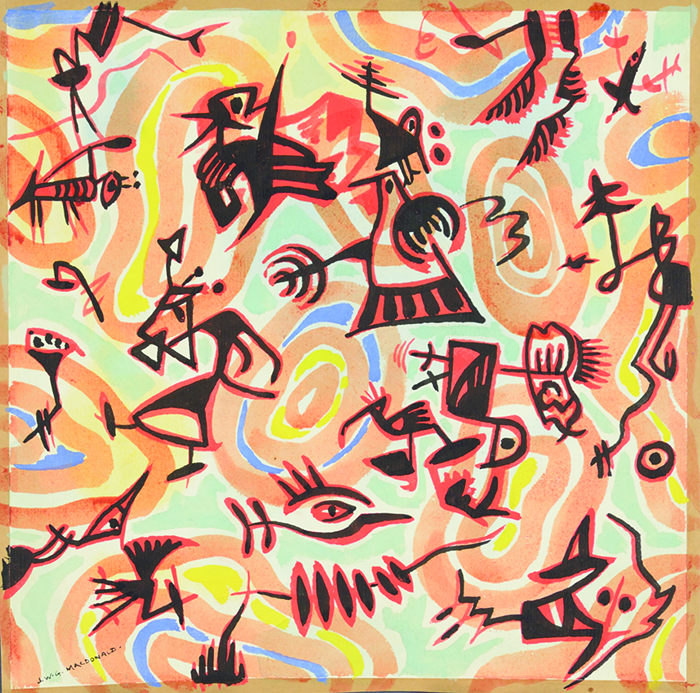 Jock JWG Macdonald, Birds, 1948, watercolour.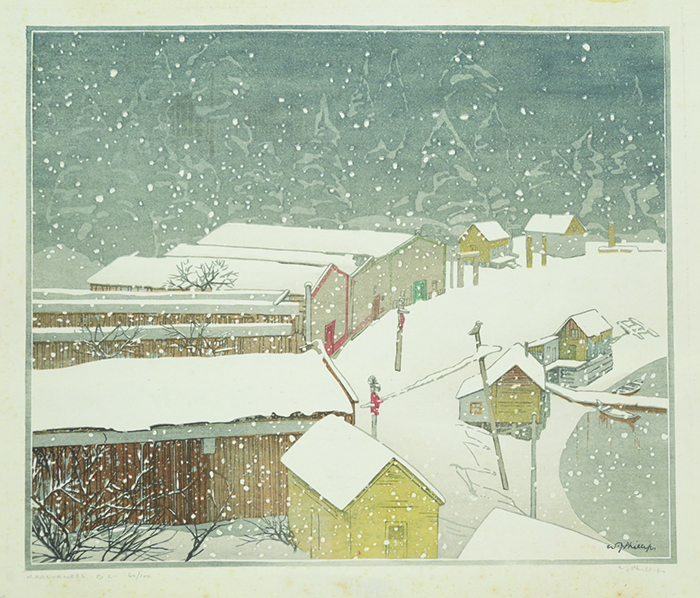 Walter J Phillips, Karlukwees, British Columbia, 1929, ink.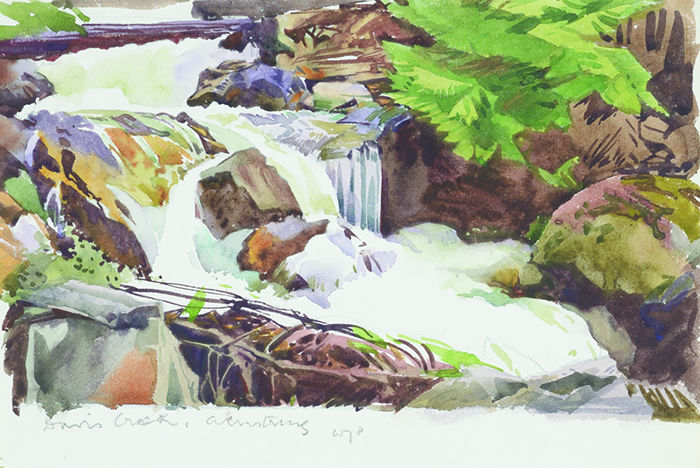 Walter J Phillips, David Creek, Armstrong, (no date), watercolour.