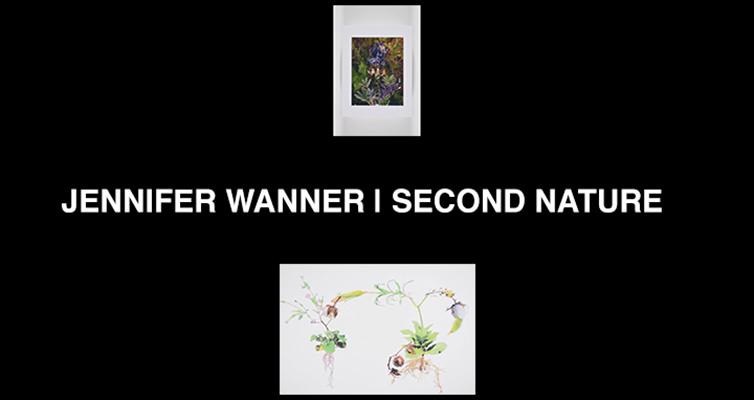 Part of the "You Are Here" series
Curator: Josephine Mills
Wanner explores western concepts of nature through collage and stop-motion animated video.
Videos
Florilegium
Stop-Motion Animation Video
2009, 2:43
Music: Eric Satie Piano Works (Selection)
Piano: Klara Körmendi
Courtesy of Naxos of America
Absentia
Stop-motion animation
2016 – 2017, 5:48
Music: Ann Southam Glass Houses No. 5
Arranged and Performed by: Taktus
Courtesy of SOCAN
Curatorial Statment
The two new videos featured here – Florilegium and Absentia – are both by Calgary artist Jennifer Wanner and they connect to her exhibition in the University of Lethbridge Art Gallery's satellite space, the Helen Christou Gallery. Titled Second Nature, Wanner's exhibition is on display from February 24 – June 2, 2017 and includes the 14 collages in her Periculum series as well as the projection of a silent stop-motion animation video, Herbacentrice. The videos and exhibition are uLethbridge Art Gallery's project to mark 2017 as the 150th anniversary of Canadian Confederation. Rather than opting to celebrate in a way that focuses on the sesquicentennial of colonialism in Canada and ignoring the vital issues related to the first peoples and the land, selecting Wanner's work provides an opportunity to reflect on this important year and pay attention to our effect on the environment around us. In her videos and collages, Wanner examines botanical art and nature cinema in a world dominated by "second nature" – a virtual simulation of pristine "first nature" wrought by the revolution in information, biotechnologies, and consumer culture. She explores how both art historical constructs and scientific means of observing the natural world have shaped our western concept of nature. Her work attempts to operate between two Romantic realms: fascination with mastery over natural processes and unease with what our technology might unleash. With political and environmental concerns raging around us, Wanner's videos can provide both some much needed quiet contemplation as well as material for discussion about the future of our environment and our country. The videos and the exhibition Second Nature are the first part of the "You Are Here" series that uLethbridge Art Gallery will present throughout 2017.
– Josephine Mills, Director/Curator
Artist Biography
Jennifer Wanner is a Canadian multidisciplinary artist based in Calgary, Alberta, who holds a BFA in Drama from the University of Calgary (1995), a BFA with distinction in Visual Arts from the Alberta College of Art and Design (1999), and an MFA from The University of Western Ontario (2009). She has been awarded a Social Sciences and Humanities Research Council of Canada Scholarship (SSHRC) in 2008, a Visual Arts and New Media Project Grant from the Alberta Foundation for the Arts in 2014 and 2016, and a Calgary Arts Development Artist Opportunity Grant in 2016. Wanner's work is included in the permanent collection of the Alberta Foundation for the Arts and private collections.
Wanner has exhibited her work in Poland and throughout Canada. Recent solo exhibitions include Immuto at the Dunlop Art Gallery in Regina, Saskatchewan and Florilegium: Jennifer Wanner at the Glenbow Museum in Calgary, Alberta. Wanner's stop-motion animation Herbacentrice was exhibited in the 2013 Alberta Biennial of Contemporary Art at the Art Gallery of Alberta and the OZON 2nd International Video Art Festival in Katowice, Poland. In 2014 her work was included in the Glenbow Museum's exhibition Made in Calgary: The 2000s. Jennifer Wanner's work is currently represented by the Paul Kuhn Gallery.