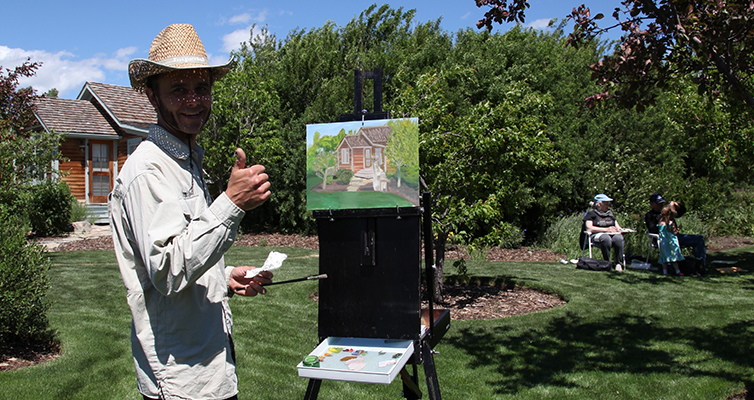 All artists are invited to share Jim Coutts' vision through En Plein Air 2017 at the Coutts Centre for Western Canadian Heritage The Centre will be open, including buildings and public washrooms, in all weather conditions, 10am – 5pm.
Water, coffee and tea are provided – bring your own picnic lunch or – NEW THIS YEAR: purchase light lunches, snacks & drinks from the new catering kitchen in the north barn.
There will be a Fall, 2017 exhibition at the Dr. Foster James Penny Building in downtown Lethbridge, featuring the works created at the En Plein Air 2017 days and submitted by artists:
En Plein Air Exhibition: December 2 – 23, 2017
Opening Reception: Saturday, December 2, 3 – 5 pm
DIRECTIONS & MAP TO THE COUTTS CENTRE
Turn east off Hwy 2 on to Provincial Road 533. This intersection is across from the Ranchland Motel at the north end of Nanton, AB.
Follow Provincial Road 533 east, past the Nanton Golf Club to Range Road 280
Turn left (north) on Range Road 280 (gravel road)
Travel north on Range Road 280 about 4 km (cross Township road 164)
Coutts Centre is on the left (west) side of the road. Look for a number of rustic outbuildings.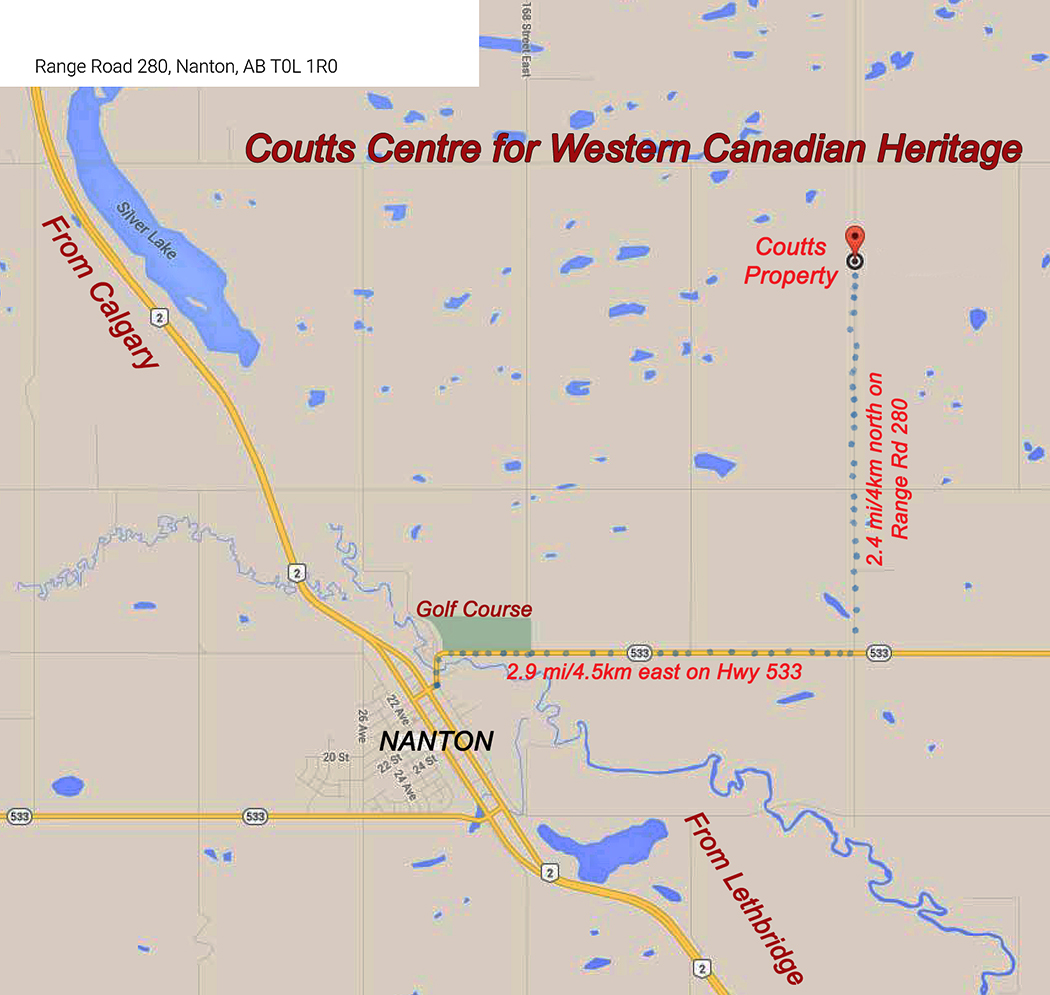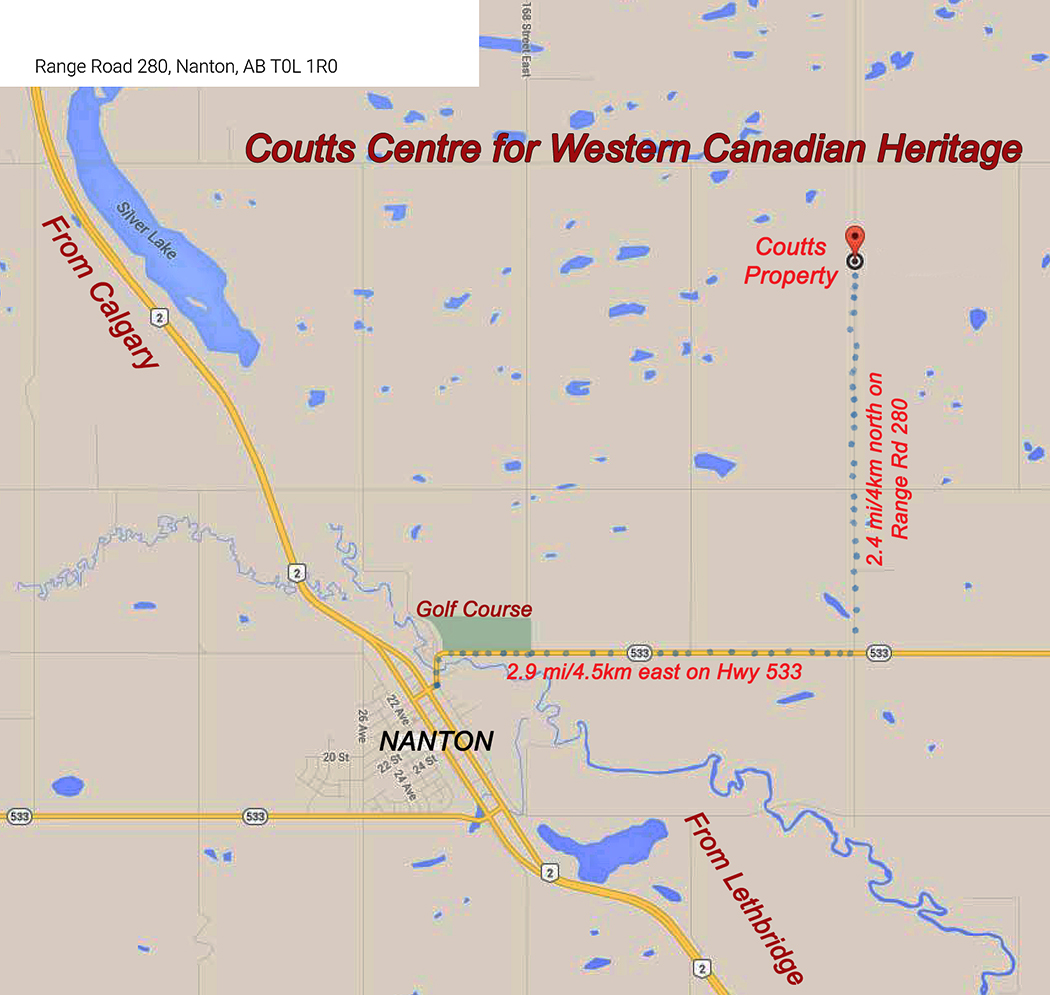 WANT TO PARTICIPATE? We email details in advance of each En Plein Air date. Information is also on our website.
KNOW OTHER INTERESTED ARTISTS? Please share these dates with artists in your network! The Coutts Centre website: www.couttscentre.ca
QUESTIONS? COMMENTS? DIRECTIONS? Jon Oxley (jon
oxley
uleth
ca) | Administrative Manager | 403.329.2569