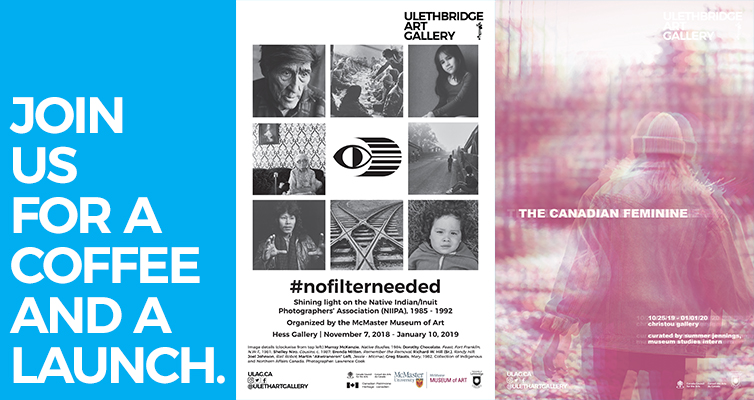 Hess Gallery, Level 6, Centre for the Arts &
Christou Gallery, Level 9, Under the Library
The Hess Gallery features #nofilterneeded. An exhibition organized by the McMaster Museum of Art and curated by Rhéanne Chartrand that shines much-needed light on Native Indian/Inuit
Photographers' Association (NIIPA) and its oft-overlooked importance to Indigenous art history by acknowledging the artistic achievements of its early members.
In the Christou Gallery, The Canadian Feminine features often under-represented works by female artists curated from the uLethbridge Art Collection by Summer Jennings, Museum Studies Intern.