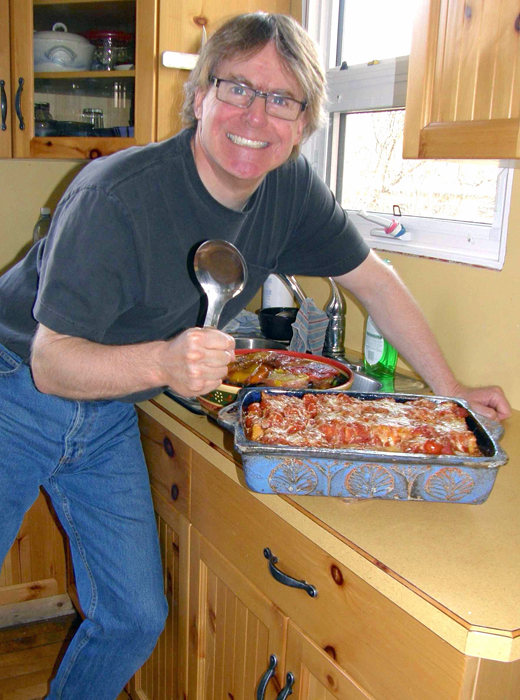 The U of L Art Gallery is pleased to announce that we have hired Jon Oxley as the Administrative Manager. Jon will start Sept. 16 and overlap with Fred Greene for a few days. Please drop by the gallery and welcome Jon on his return to working at the U of L and with the Art Gallery.
Jon Oxley's Bio:
After nearly 30 years of life in Lethbridge, I've just turned 54 and am married to Sharon Lank. We share 2 grown children and 3 "rescue" cats.
We moved to Lethbridge to go to the U of L back when the Grateful Dead were still recording. Originally, we were attracted to Lethbridge as a 'university town', and just never got around to leaving.
Lethbridge has a national reputation for being very slow and reserved – but that hasn't been my experience. There's always been lots going on here in the Arts, Culture and political scene – just a smaller number of people doing the work behind the scenes. In the last 2 decades I served as the Chair of the Committee that launched Lethbridge's first Community Garden…Vice-Chair of the Lethbridge Children's Festival…Co-Chair of the Lethbridge Film Society…Executive roles on the World Citizen's Centre and London Road Neighborhood Association. I consider community involvement an important part of my citizenship.
I managed the Penny Coffee House when it first opened in 1990, worked at the U of L Art Gallery for 5 years from 1999 – 2004, then managed the U of L Students' Union from 2004 – 2008. For the past 5 years I've been managing Cupper's Coffee & Tea – the first coffee roasting company in S. Alberta (outside of Calgary).
Our children are adults now and moved out and we love to have Lethbridge as our long-term home base. We travel a fair bit and love this city's proximity to the mountains, Calgary airport and a great future. I especially appreciate the growth of this city's arts and culture facilities and its continued welcoming of students and new immigrants from all over the world.
The U of L Art Gallery has grown tremendously over the past 27 years since I first became associated with it in my student days (not to mention the University itself!) It just simply delights me many times more than words can convey to be again working with Josephine Mills and the Gallery staff in furthering the excellent reputation the Gallery has in all of its communities – local, national and international. I'm very excited to be helping build on the strong foundations the Gallery has established over the past decade for the highest standards of scholarship, exhibitions and collections management.
– Jon Oxley
Administrative Manager
U of L Art Gallery