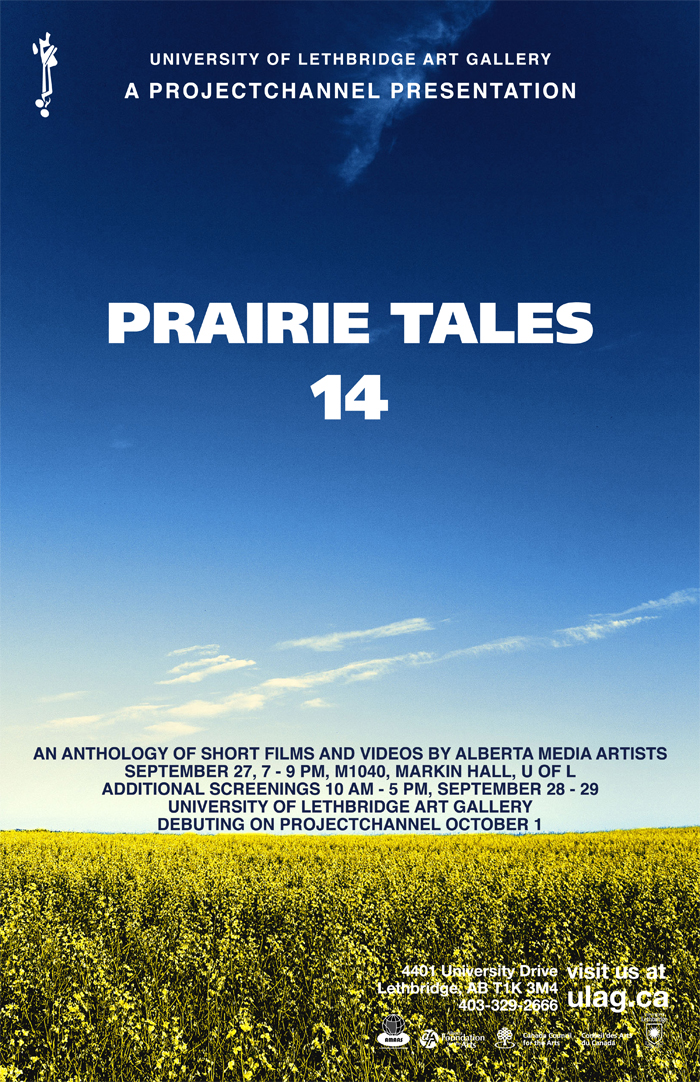 Prairie Tales 14 Screening
September 27, 2012 | 7 – 9 pm
M1040 Markin Hall, U of L
Prairie Tales 14 is an anthology of short films and videos by Alberta media artists premiering on The University of Lethbridge campus.
Free admission and snacks. Cash bar.
There will be additional screenings from 10 am – 5 pm, Friday, September 28, and Saturday, September 29, at the University of Lethbridge Art Gallery.
Prairie Tales 14 will also be debuting on Project Channel October 1.