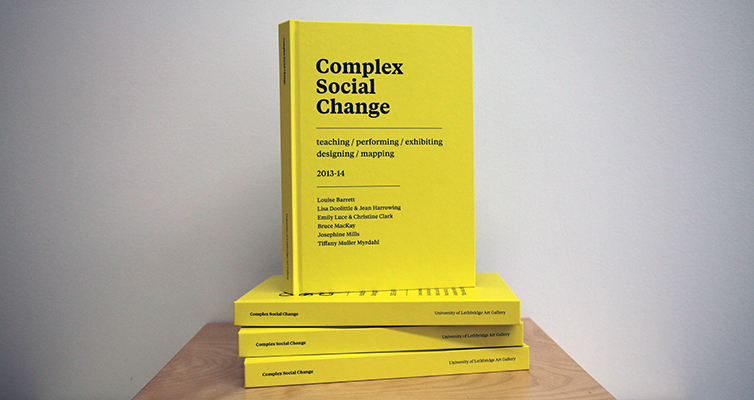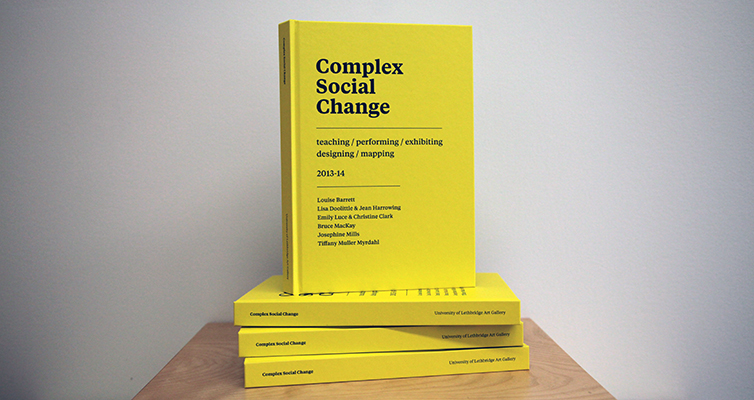 Everyone welcome, the event is free, and books will be available for purchase ($30).
Join the Complex Social Change research group in launching their publication that brings together two years of exhibitions, performances, and various projects to discuss activism.
Complex Social Change: teaching, performing, exhibiting, designing, mapping is an on-going interdisciplinary research program and collaborative partnership. This publication wraps up the first two years of work involving Louise Barrett, Lisa Doolittle and Jean Harrowing, Emily Luce and Christine Clark, Bruce MacKay, Tiffany Muller Myrdahl, and Josephine Mills. To date, Complex Social Change has included a range of activities: connected research projects; exhibitions, performances, and video screenings; a Liberal Education course on activism; a website and social media posts; activist theatre projects; and a series of panels and guest lectures. This publication and the phase of research was funded with a University of Lethbridge Interdisciplinary Research Development Fund Grant. At the book launch, members of the research team will give quick up-dates on their current work.