CALLING ALL ARTISTS!
The University of Lethbridge Faculty of Fine Arts and Art Gallery invite artists of all disciplines to come and create while being inspired at the U of L Coutts Centre for Western Canadian Heritage near Nanton, AB. We are hosting an 'open house' for artists to create while enjoying the use of the property together with other artists, friends and family.
You and yours are welcome to attend and see this beautiful place as summer progresses and the beautiful garden blooms and grows:
Sunday, May 24, 2015
Sunday, June 21, 2015
Sunday, July 26, 2015
Sunday, August 16, 2015
The Centre is open between 10 am and 5 pm – including buildings and washrooms. You can arrive earlier and stay later, but the facilities will not be available. The Coutts Centre is open for En Plein Air artists and friends to share Jim Coutt's vision – whatever the weather. The Art Gallery will host water, coffee and tea – but you'll need to bring your own picnic lunch.
There will be a Fall, 2015 exhibition, at the Dr. Foster James Penny Building in downtown Lethbridge, featuring artwork, sculpture and photography as created and submitted by participating artists.
En Plein Air 2 Exhibition:
Dr. Foster James Penny Building
November 30 – December 23, 2015
Reception: Saturday, December 5, 3 – 5 pm
DIRECTIONS & MAP
Turn east off Hwy 2 on to Provincial Road 533. This intersection is across from the Ranchland Motel at the north end of Nanton, AB.
Follow Provincial Road 533 east, past the Nanton Golf Club to Range Road 280
Turn left (north) on Range Road 280 (gravel road)
Travel north on Range Road 280 about 4 km (cross Township road 164)
Coutts Centre is on the left (west) side of the road. Look for a number of rustic outbuildings.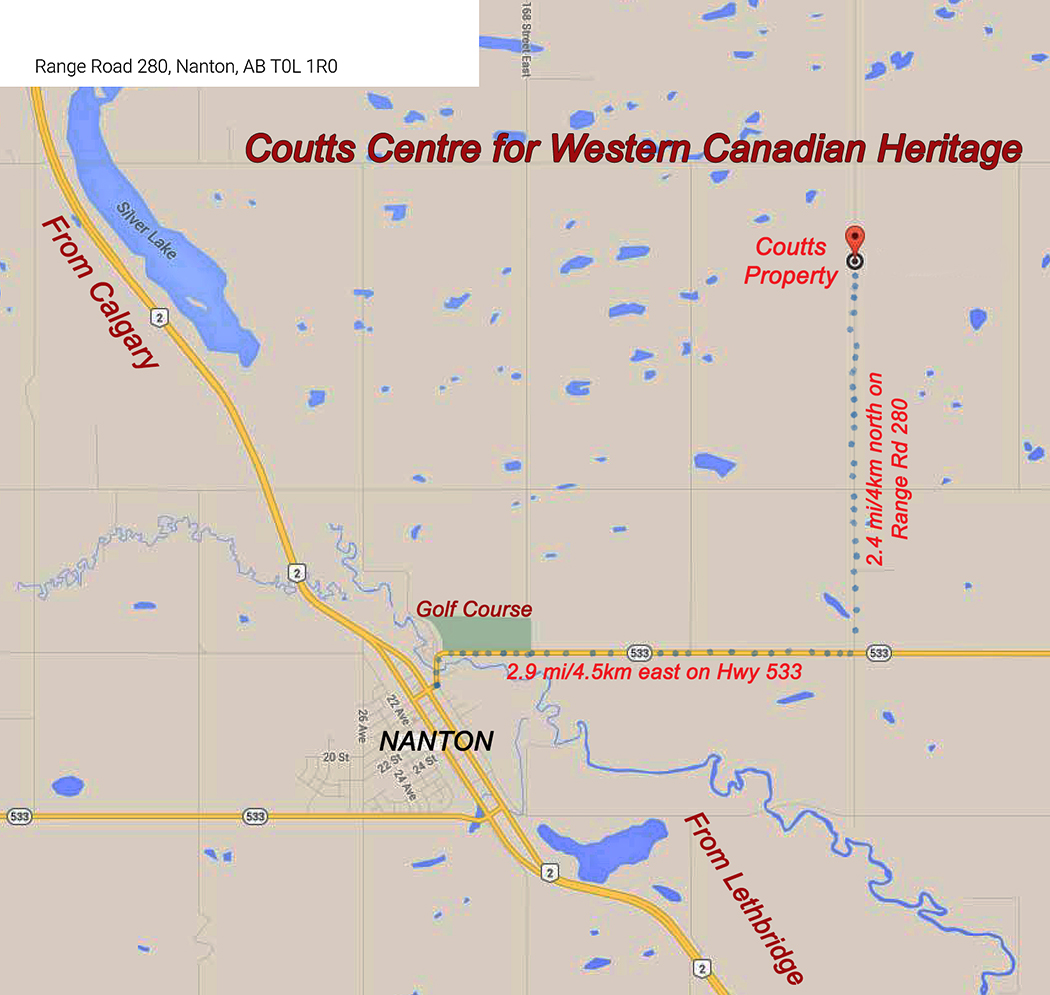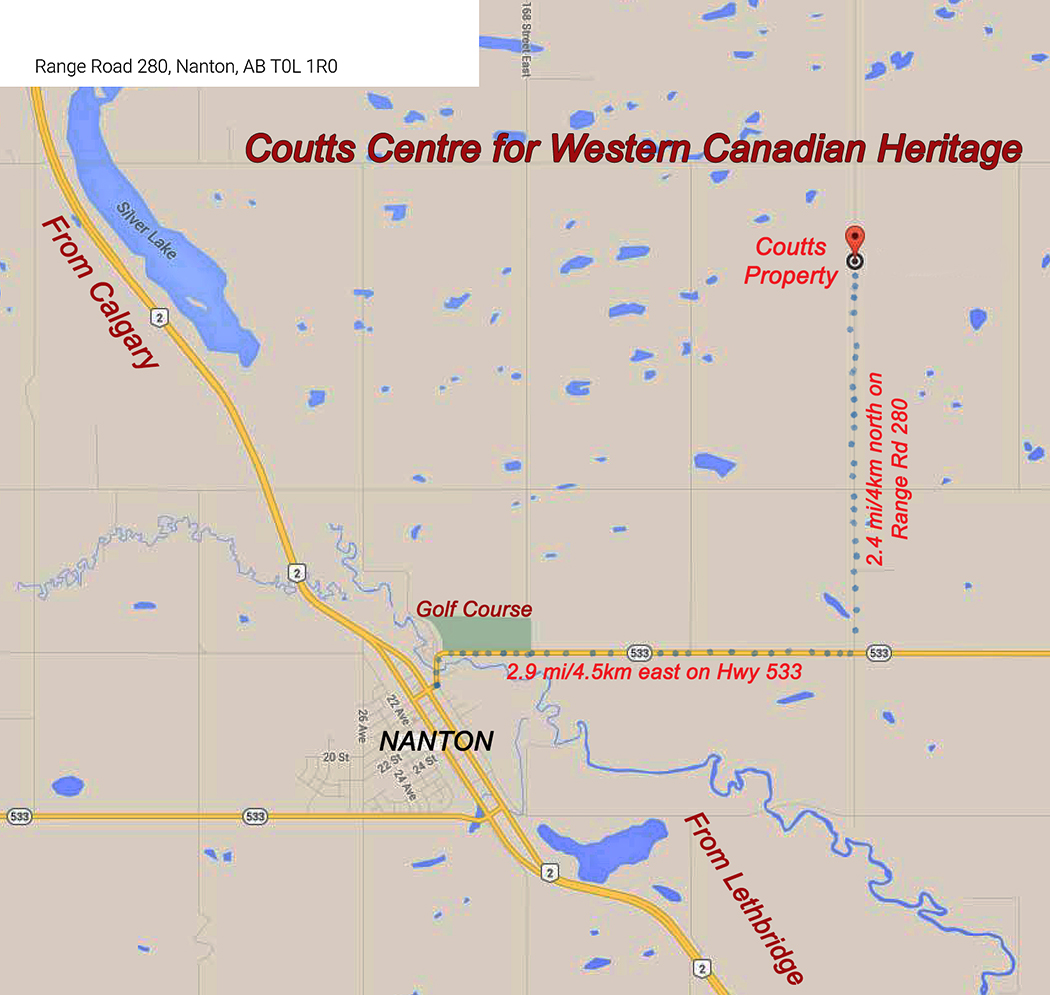 WANT TO PARTICIPATE? We'll send more details in advance of each of the dates cited above and request an RSVP so that we know how many people to expect.
KNOW SOME INTERESTED ARTISTS? Please share this with any artists in your network who would be interested in En Plein Air 2015 – especially Southern Alberta artists.
QUESTIONS? COMMENTS? DIRECTIONS? Email: Jon Oxley (jon
oxley
uleth
ca) | Administrative Manager | or call: 403.329.2569