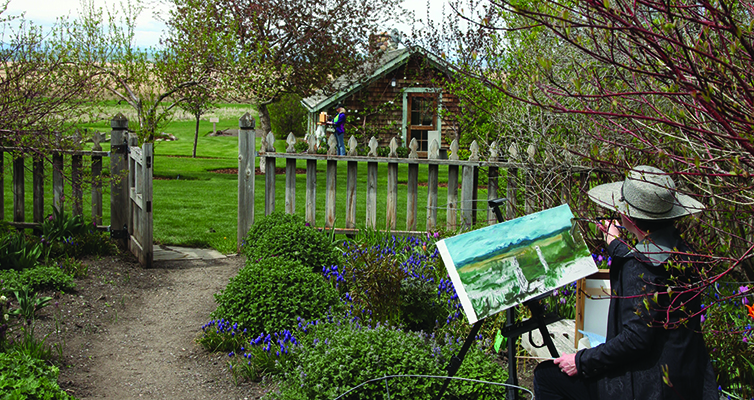 Dear Artists and Friends!
It's the 5th year for En Plein Air events at the Coutts Centre for Western Canadian Heritage near Nanton, AB. The University of Lethbridge extends an open invitation to all artists to gather one day each month over the Spring and Summer for En Plein Air '18:
10 am – 5 pm, Sunday: August 19
Attend any one, or more, days to draw, paint, sculpt, photograph, compose, design, meditate and/or picnic.
On-site: public washrooms, art shack, garden houses, wi-fi, indoor shelter, forest trails, birdwatching, Camera Obscura, wildlife telescope, sculptures
Bring a picnic lunch OR partake of the on-site brunches provided by Brown's Catering who also offer all manner of refreshments, BBQ options, cold drinks and world renowned desserts!
The EN PLEIN AIR 2018 EXHIBITION will be held at the Dr. Foster James Penny Building, Downtown Lethbridge, December 5 – December 22, 2018.
(As a participating artist, we hope that you will contribute work to this exhibition!)
OPENING RECEPTION for En Plein Air 2018: Saturday, December 8, 2018, 3 – 5 pm
We hope to see you for at least one of the EN PLEIN AIR 2018 dates, rain or shine!
DIRECTIONS & MAP TO THE COUTTS CENTRE
Turn east off Hwy 2 on to Provincial Road 533. This intersection is across from the Ranchland Motel at the north end of Nanton, AB.
Follow Provincial Road 533 east, past the Nanton Golf Club to Range Road 280
Turn left (north) on Range Road 280 (gravel road)
Travel north on Range Road 280 about 4 km (cross Township road 164)
Coutts Centre is on the left (west) side of the road. Look for a number of rustic outbuildings.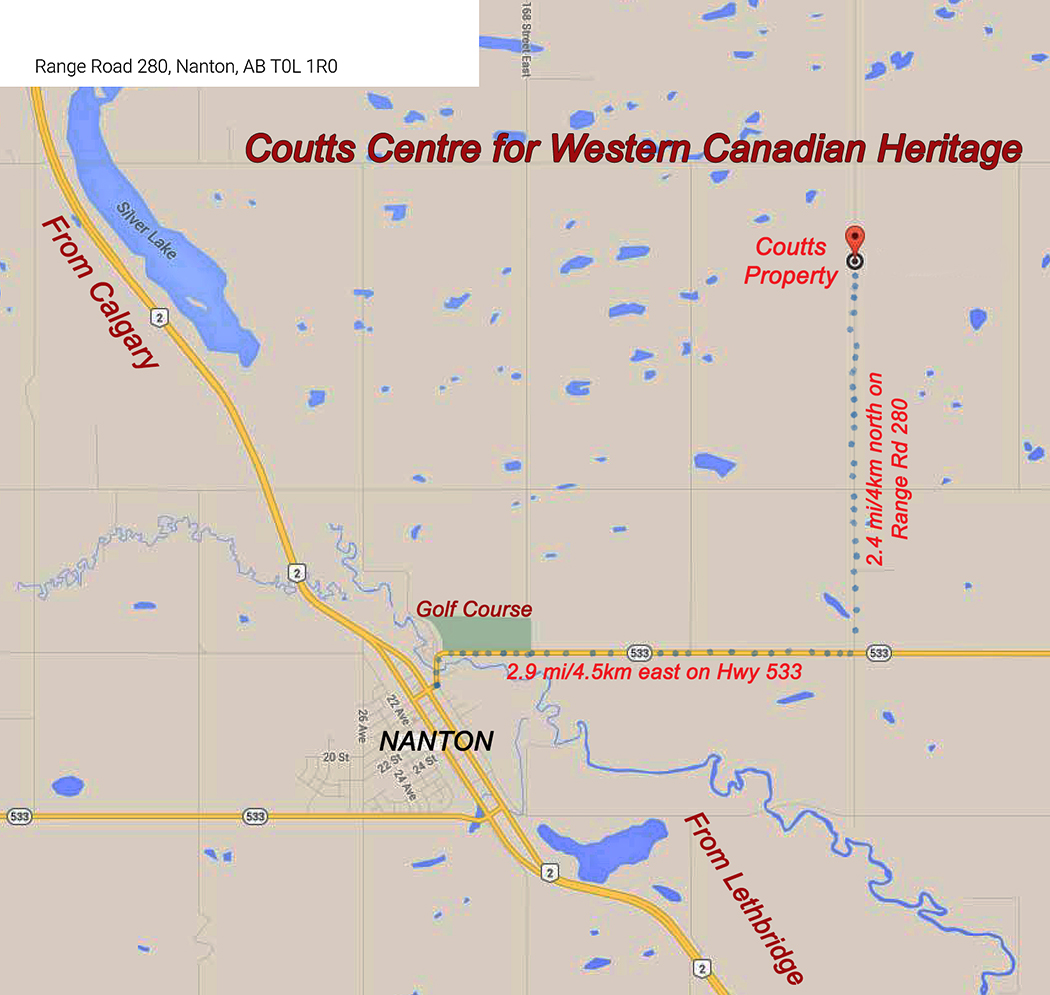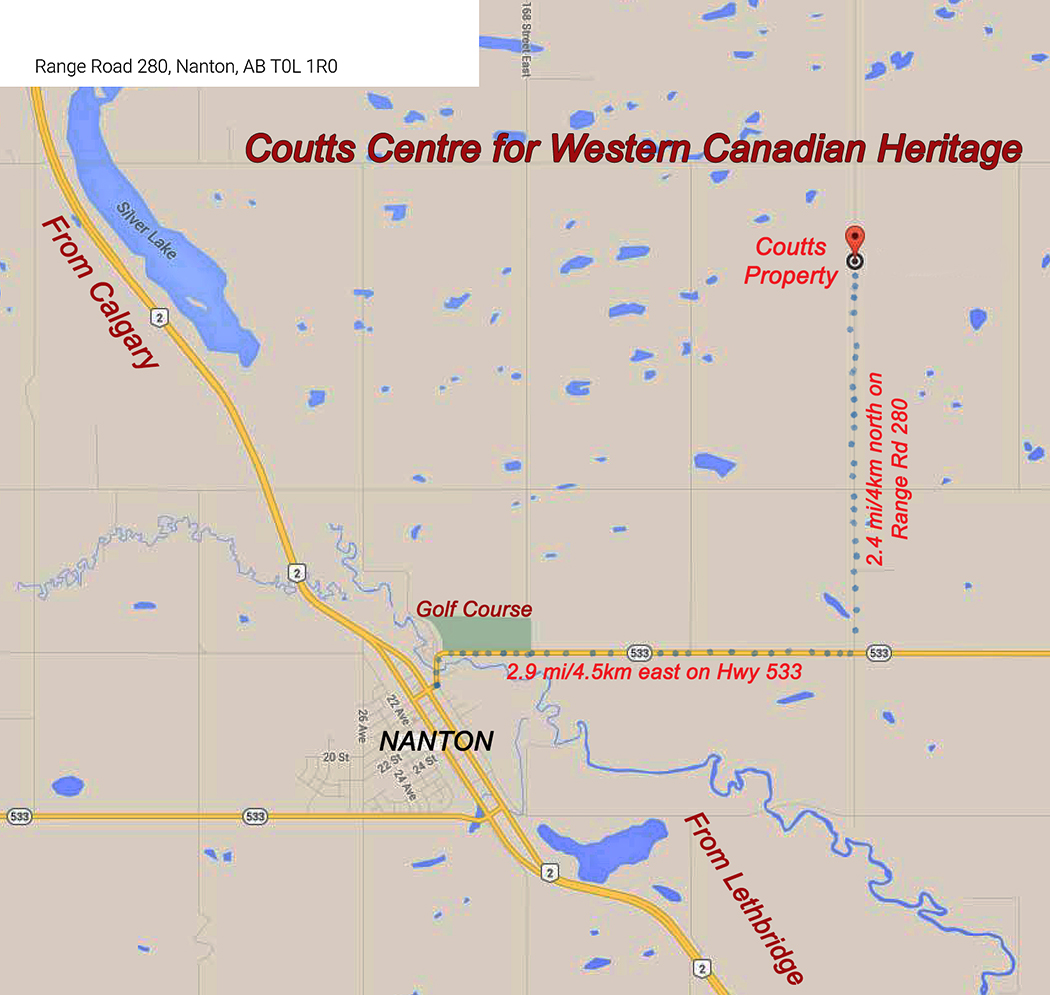 WANT TO PARTICIPATE? We email details in advance of each En Plein Air date.
KNOW OTHER INTERESTED ARTISTS? Please share these dates with artists in your network! The Coutts Centre website: www.couttscentre.ca
QUESTIONS? COMMENTS? DIRECTIONS? Jon Oxley (jon
oxley
uleth
ca) | Administrative Manager | 403.329.2569