Hess Gallery
Dr. Margaret (Marmie) Perkins Hess Gallery
W600, Centre for the Arts
4401 University Drive
Lethbridge, Alberta, Canada
T1K 3M4
The Hess Gallery is open Monday – Saturday 9 am – 4:30 pm and Thursday evening until 8 pm, unless otherwise noted for special events.
Closed Sundays & Holidays
The Hess Gallery will be closed December 26, 2022 – January 2, 2023 for the regularly scheduled University of Lethbridge holiday closure.
Christou Gallery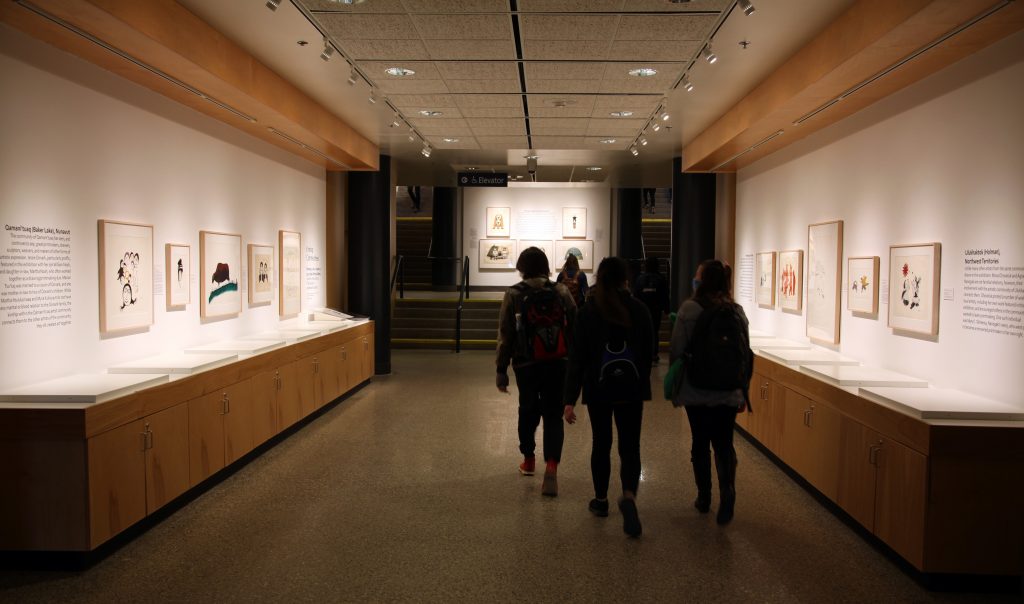 Helen Christou Gallery
Level 9, Under the U of L Library
4401 University Drive
Lethbridge, Alberta, Canada
T1K 3M4
The Christou Gallery is open for viewing 8 am – 10 pm daily.