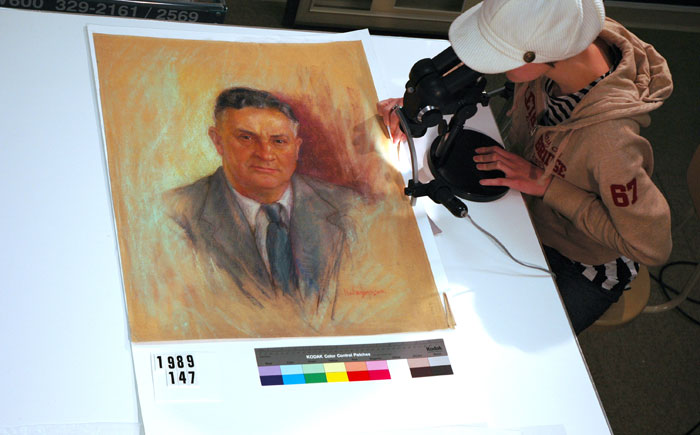 Open House
Drop by and see all the work that goes on behind the scenes at the Art Gallery. See what we do to care for artworks in the collection, have a chance to chat to the gallery staff, find out about our latest conservation project and try out our new website and research database.
Dates and Times
Wednesday, October 13, 10am-3pm*
Thursday, October 14, 10am-3pm and 6pm-8pm
Friday, October 15, 10am-1pm
Saturday, October, 16, 10am-5pm
*There will be a special session on October 13 from 3:30 to 4:30pm for students. Students are welcome to all public sessions as well but this will be a dedicated session for students to ask questions about conservation as a career and what kind of work conservators do.